Why you should visit India at least once?
From breath-taking views of Kashmir in North to rich culture and religiousness of South and from food fiesta in West to sky-high mountains in East, India is an epitome of versatility that no traveller should miss out on.  The great Himalayas constitutes the head of the Nation while the great Indian Ocean lies at its feet, one side is set apart by the great Thar Desert and another side is beaded fascinatingly with the Seven sisters.  A wonderful place where you can experience a great contrast between the rich and the poor – tall skyscrapers to widespread slums,  despite all these off extreme hospitality.  whatever type of places you prefer to visit, India serves everyone and is a treasure of "not found elsewhere" experiences. Talking about India, it is the world's second-most populous country after China and is the seventh-largest by area. People of every major religion reside here using around 122 major and 1500 other languages! But don't worry because India is only second to America in the number of English speakers and thus it wouldn't be hard to communicate. Though India has everything in place for you like nature, adventure, modernity and fun, it is best known for the spirituality, holiness, history and deep-rooted cultural practices from one of the oldest civilization on our planet. Read with Farenexus about the places and stuff in India that answers "why you should visit India at least once?" and bring you closer to this wonderful country:-
We have categorized the places by the type of experiences they provide so that you can pick according to your preferences:-
1. Exotic and Diverse Places full of Ebullience
a. Goa
Despite being the 2nd smallest state of India, the demand among tourists for Goa is high. Goa is the most exotic place in India where the party never ceases. Primarily known for the beaches, it is much more than that. The pie also has nature, adventure and history in it as main ingredients to serve you a sweet experience. Since Portuguese people ruled Goa before the independence of India in 1947, the look and feel of Goa resembles that of Portugal. Thus the small state has a lot of forts and museums to dive deep into Goan history. When it comes to adventures, Goa is one of the best places to experience water sports, whether it's under or over it. But without experiencing the central attraction of Goa, the trip is always incomplete. It's the beach parties and nightlife!
b. Mumbai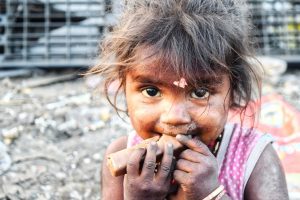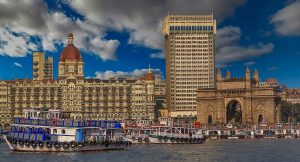 Mumbai, the financial capital of India, is a must-visit to see the best colors in the country. From Asia's biggest slum to world's costliest residence, Mumbai is home to everything and provides a wide range of offerings. First of all, Mumbai is surely going to test your patience because it is very much prone to traffic jams, so be ready for it. For those who want to witness the "next to impossible" management system, have a look at the system of Mumbai local trains. It carries approx 7.5 million commuters daily and is the lifeline of the city. Due to the same system, we also have Dabbawalas who are world-renowned for their perfection in delivering tiffins at the accurate time. A lot of documentaries is also made to learn about it deeply. But how you can smile even you have almost nothing is best learnt at Dharavi slum. Despite being one of the world's biggest slums, it produces 650 million to 1 billion dollars in revenue every year. Food, beach, architecture, richness, poverty, spirituality, fun, adventure, etc- It has a lot and is hard to cover everything here but surely it will be the most unique and memorable experience for you.
2. High on spirituality and nature
a. Manali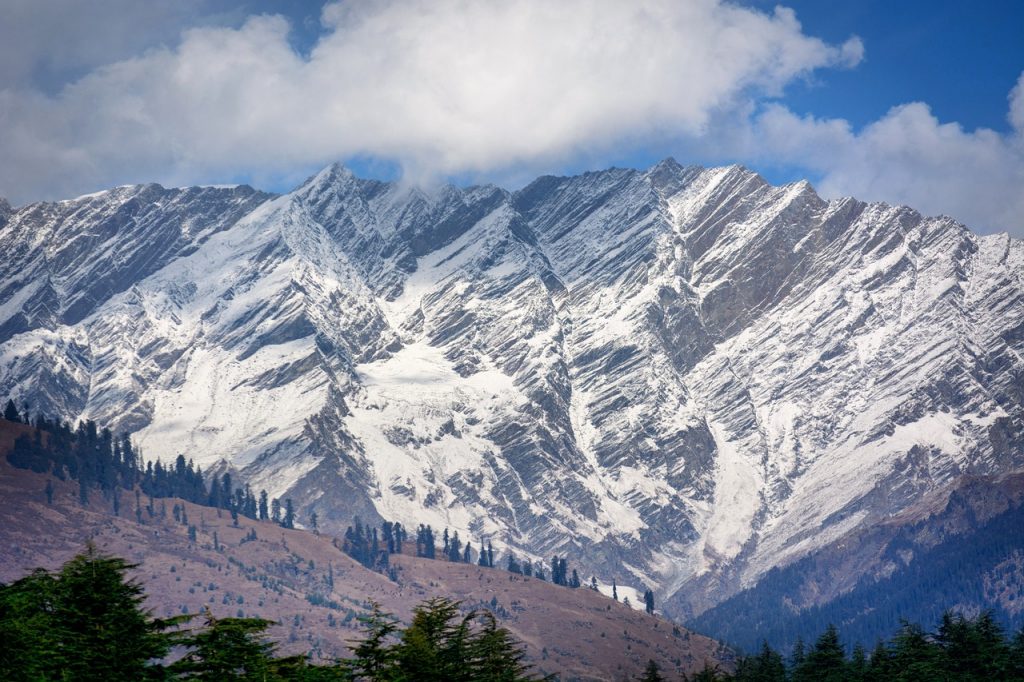 Blessed with pure beauty, Manali is such a magnet of tourists that heals everyone from within and shows us the power and creativity of the divine. Gigantic Himalayan mountains covered with snow awes every person and can't let you go without falling for it. Located in the Northern side of India, Manali offers a lot on the plate and thus the tourists have a lot of ground to cover. For that reason, it is best experienced with patience and that's a part of spirituality, isn't it? Also, there lies a lot of monasteries, ashrams, etc to practice connecting to the soul. Among the best attractions of Manali, one is trekking. Beas Kund Trek is one such trek that has breath-taking views and nature-filled in it. You also have other trekking options to choose from near Manali. Adventure sports in the lap of Himalaya is an unbeatable combination and that's the part of a full-filled Manali trip.
b. Rishikesh and Haridwar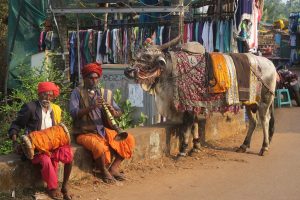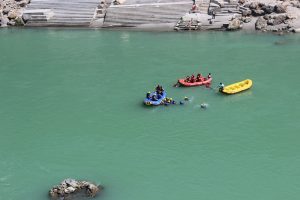 Haridwar literally means "gateway to the God" and is rightly named as the air here is full of spirituality and holiness. It is considered as the holiest place of Hindu religion among North Indians and thus the tourists and devotees flock here throughout the year. India's main river and as a matter of fact, Hinduism's main river Ganga flows from here and is worshipped every day. As per the belief, bathing in Ganga connects you to God and thus purifies the soul. Haridwar is filled with spiritual places like temples, ashrams, etc. Near Haridwar, also lies Rishikesh which is a combination of stunning views, holiness and adventure. The place is gifted with magnificent beauty which a lot of people come here to absorb. Temples, meditation and yoga centres and massage parlours make us relaxed and calm. But to the contrary, Rishikesh is also known for adventure rides like kayaking, river rafting etc. Visit Haridwar and Rishikesh for the soul-soothing experience that will enrich you from within.
3. Food Hubs
a. Ahmedabad
Ahmedabad, being the largest city of the Gujarat state in India, is very dynamic and vibrant in nature. People of Gujarat have an inseparable bond with food and that can be seen in the streets of every city there. Ahmedabad, in particular, is the central location and does the job of uniting various specialities spread across Gujarat. But Ahmedabad isn't just known for food, but also for its architecture, whether modern or historical. An example of one such architectural work is Jhulta Minara where if one minaret is shaken, others also start to vibrate. How it happens exactly is yet to be found. Other historical pieces to explore is Jami Mosque and Ahmed Shah's Mosque which were built in the early 15th century. Mahatma Gandhi lived here in Sabarmati Ashram which is now turned into a museum depicting Mahatma Gandhi's journey. Peace, positivity and joy are what describes Ahmedabad the best. Did I mention that it is also the first world heritage city in India?
b. Calcutta
India's capital before Delhi was Kolkata which was later renamed to Calcutta. Being one of the major cities in India, Calcutta boasts a lot of things that no other city in India provide. It is a heaven for non-veg lovers with the main offering being seafood. But don't worry veggies as it doesn't leave out your requirements and hence provides delicious vegetarian delicacies too. Taste the best sweets as dessert here as Calcutta's speciality, Rasgulla, will hit the sweet spot of your tongue and heart. Apart from food here, Calcutta is the only city in India which offers tram rides. Being Bengal's capital, which has produced a lot of artists and poets, the city is full of museums to showcase their legacy. For those who love architecture, pay a visit to Victoria Memorial Palace and the Marble Palace. Calcutta is high in varied experiences so visiting this city when coming to India is a no-brainer selection.
One another great thing about India is that festivals are always nearby. Hundreds of regional and national festivals are celebrated throughout the year here and some of which are truly unique. So embrace yourself to get a glimpse of some of these enchanting celebrations:-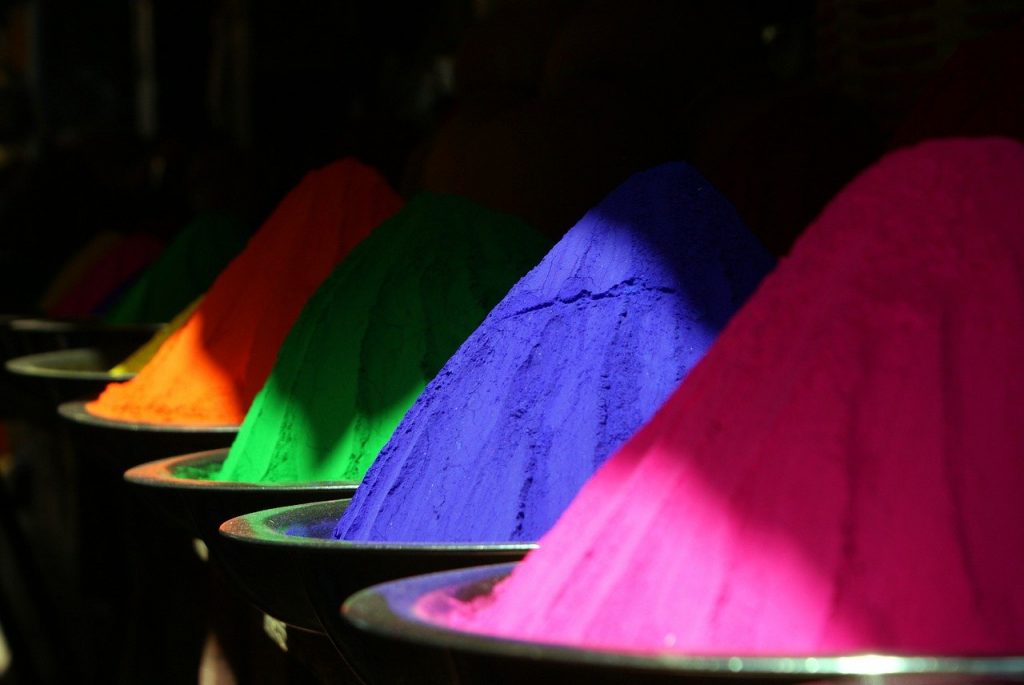 a. Diwali
Diwali, India's biggest festival, is celebrated on the occasion of the return of Lord Rama to Ayodhya after 14 years. People burn crackers, organizes fireworks, distributes sweets, etc during Diwali. The joy during this festival, which is celebrated during October or November every year, goes on to a new high.
b. Holi
Engage with colors during March in India and participate in the second biggest festival of India, Holi- also known as the festival of colors. People come out on the street and go bananas with colors unitedly with friends, families and even strangers. So get yourself rainbowed in Holi and experience the power of colors.
c. Makar Sankranti
Every 14th January, the sky is obscured by the kites here in India. People gather to compete in kite battles while simultaneously enjoying loud music. And during that period, International Kite Festival is also held in Ahmedabad every year. People from various countries come here and showcase their innovative kites which are definitely worth eye-capturing.
d. Navratri
Popular in Gujarat and Maharastra, Navratri is a dance festival that is held around September-October and last for nine days. People perform a special type of dance called Garba wearing a dress, particularly for that occasion. Huge events are organized and hundreds of people gather to dance their heart out and drown in joy. On the tenth day, huge mannequins of Ravana is burnt as on this day Lord Rama killed him and won the battle of Ramayana.
While in India, you can literally feel as if going through a roller coaster where everything has an extreme high and extreme low, guess that's what exactly sets it apart from the rest of the world. It is really hard to fit India into one article but we hope we have answered why this beautiful country is something you cannot afford to miss. India is not far away from anyone as Farenexus has really affordable fares for you in its powerful travel metasearch engine. So take the leap and enjoy the ride.
Compare and Book Cheap Flight Tickets