What can fascinate you to Travel to Middle East?
Middle-East countries is a hidden treasure among travellers that when mentioned, only spark the images of Dubai and Abu Dhabi. But it is way much more than that. A unique blend of a conserved heritage beaded with the modernization that nowhere else in the world can be seen.  The region's tourism has taken a huge dent because of the way various sources have portrayed it. However what hasn't been shown is that Middle-East is made up of around 14 countries, each having their unique positives and negatives and operates separately from each other despite being so close. Happenings at some particular places have drawn the image of the full region and its been the major reason for people missing out on experiencing these beautiful countries. Middle-East is an Islam-dominated region and so get ready for a completely different experience from that offered by American and European countries. Today, with this blog, we are trying to introduce you to all the charms of the middle east that might compel you to include this to your bucketlist and answer the question –  "Why you should visit Middle-East?":-
1. Beirut, Lebanon
How to stand back again after the devastation of war has been taught to the world by Beirut. It not only just stood back but stood back better. Today Beirut is one of the prime tourist attractions in Middle-East. Known for its incredible architecture with a mix of history, Lebanon's capital city is growing in popularity among the cravers of quality experience at a low budget. Yes, exploring Beirut doesn't come hard on your hard-earned savings and meanwhile also provides a classic Middle-East escapade. If you are flexible then you can even cover the food and accommodation costs within the price range of 40-50 CAD per day.
Top attractions:- The National Museum- shows the age-old carvings depicting the roots of civilization here. The Blue Mosque- expresses the love for architecture in the heart of Arabians. Our Lady Of Lebanon- the statue of Mary showing the sparkling view of Beirut at night and enchanting view of the sunrise in the morning.
2. Istanbul, Turkey
Fact check- Do you know that Istanbul is the only city in the world which is located in two continents! The river passing through the middle of the city separates Asia and Europe. Thus just crossing the bridge over the river brings you to a different continent. But Istanbul has a lot many other reasons to be visited. It primarily offers a great Islamic experience that has the potential to find a place at the bottom of your heart. Greeks and Romans have ruled here before the Ottomans. Thus it is a blend of various dynasties, leaving their souvenirs here for you to cherish. Although being gifted with history, Istanbul hasn't been kept away from the modern touch. The locals here have a zest for life and welcomes every tourist with both hands to join them in the bash.
Top attractions:- Hagia Sophia- initially a Church, then turned into a Mosque and currently is a huge museum known for its impeccable architecture. Topkapi Palace- showcases the lavish lifestyle of the Ottomans. The Grand Bazaar- this huge shopping arena with over 5000 shops is a perfect place to lighten the pocket.
3. Cairo, Egypt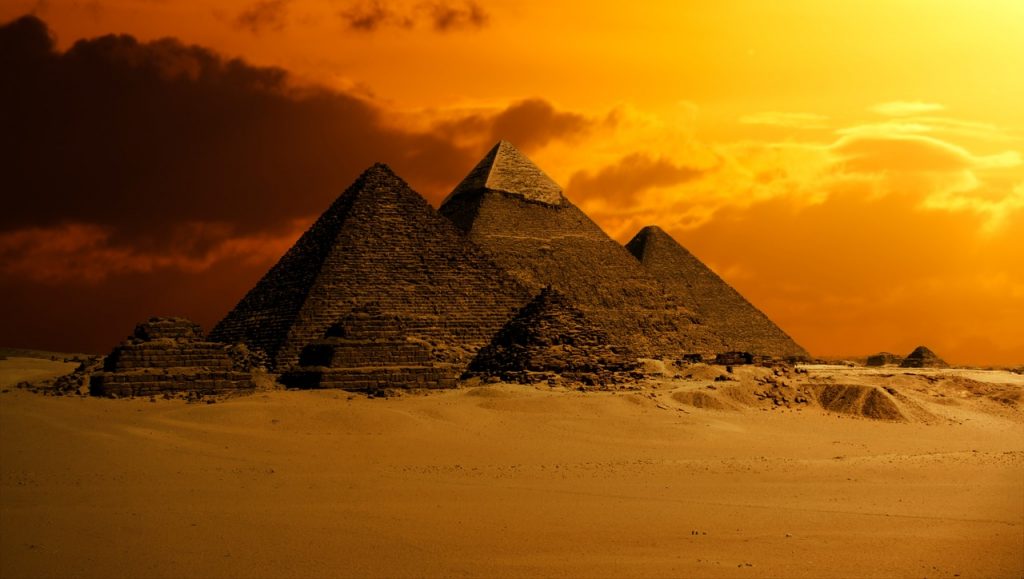 A huge city in the banks of the Nile river and lap of the pyramids, Cairo is time travel in the ancient past that is savoured by numerous tourists every year. The origins of this city go as back as 969 A.D. and since then it has evolved into what it is today. Emperors from time to time have spent money extravagantly to create stunning structures and shown over-the-top piece of architectural work. For your information, The Pyramid of Khufu, one among the three present there, is among the heaviest structure ever to be created by mankind. Made of 2.3 million blocks and each weighing approx 2.5 tons, archaeologists and historians are still scratching their heads that how it was pulled off, that too 5200 years ago! Showered with such beautiful masterpieces and lot many other things, Cairo's magical experience can also be hampered by overly crowded places and avenues. Having that conquered, Cairo is a place to cherish.
Top attractions:- The Pyramids (that's a given), The Egyptian Museum- a museum that itself is over 160 years old displays such antiquities that you can't help yourself but make your eyes broaden, Al-Azhar Mosque- one of the world's oldest mosque and university.
4. Doha, Qatar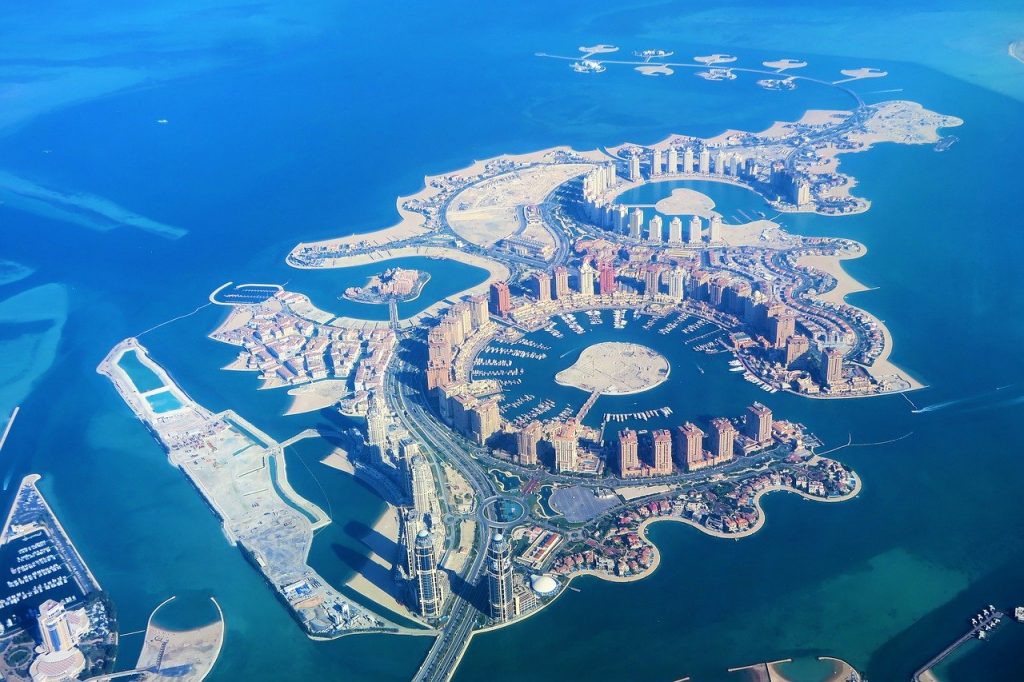 If any city outside the UAE can challenge the modern architecture of Dubai, then it's Doha. Qatar's capital city is studded with buildings that never fails to stun any tourists. This fast-paced modern city is quickly gaining the limelight and has become one of the central attractions of the Middle-East region among the travellers. It might amaze you but Qatar has the highest per capita income in the world and such richness is reflected all over. The soothing and silent nature of this gulf city is the reason why even taking a stroll around is very much a delightful experience. The lavish Qatari life is a fine example of how things can change quickly, for the better.
Top attractions:- Museum of Islamic Art- art inside and architecture outside, both are praise-worthy. Aspire park- a landscape that will make your heart skip a beat, especially during sunset. The Pearl- manmade island for extravagant shoppers, but looking is free!
5. Sharjah, UAE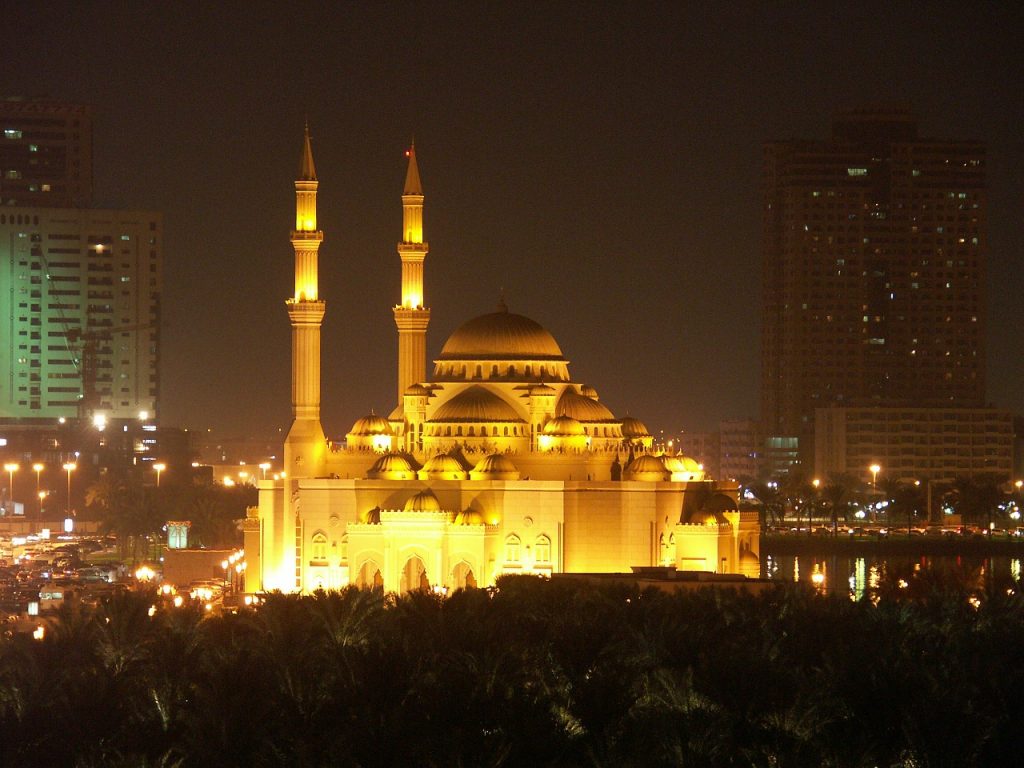 Overshadowed by lavish Dubai, Sharjah definitely needs more traction of tourists to match the level of experience it offers. Glorified with history, culture and a touch of wildlife, the cultural capital of UAE is a completely out-of-the-world place to be in. Not just because of architecture but also the diversification of exposures it provides makes Sharjah a commendable treat to enjoy. The preservation of heritage and history has always been one of the priorities of this city and today that stands as the main pillar of tourism here. Filled with great museums and art galleries, UNESCO has also adjudged it as the capital of Islamic culture.
Top attractions:- Sharjah Aquarium- The 2-storey aquarium is an absolute delight to the eyes. Sharjah Museum of Islamic Civilization- can't find a better place to dive deep into Islam's history. Al Qasba- Sitting on the side of the Venetian canal is the best thing you can do for free.
6. Riyadh, Saudi Arabia
Riyadh, the third-largest Arab city, is a world heritage site. Making its presence known to tourists, Riyadh is a fast-growing capital of Saudi Arabia. It is known for the classic Arab experience it has in place for all the nomads. Not only it is packed with modern architecture to stroll through, but also the show-stealing desert escapes. Although you might find the rules and regulations a bit on the stricter side, having that followed, nothing can stop Riyadh from becoming a memorable experience. If your budget is high then staying in the luxurious hotels alongside the desert is high on comfort and splendour.
Top attractions:- Red Sand Dunes- head here for an unforgettable quad biking drifts. Al Masmak Fort- the clay and mud cladded castle is a fine piece of architecture. Kingdom Center- the iconic building with a shape of Bottle-opener is where you can get the view of whole Riyadh.
Give Middle-East a chance and it will never fail to amaze you with rich lifestyle, culture and history it possesses. This region is a shining example of how money can be used for the prosperity of people, how quickly the success and welfare of the whole society can be achieved if united. If are you also craving for the taste of Middle-East then Farenexus is here to serve you. It's not a good idea to spend a lot of money on air tickets while going to the Arabian region if you are on a tight budget. Thus Farenexus is offering cheap flights so that you can spend money on the place it needs to be spent.
Compare and Book Cheap Flight Tickets