A week in Quebec - are you up for it?
Quebec, the largest Canadian province by area and second-largest by population, is a beautiful conglomerate of escapades. The mixture of peaceful nature, glowing nightlife and graceful natives highlights this French language-dominated province. But the USP(unique selling proposition) of Quebec, which makes it stand out from other provinces is state-of-the-art like architecture where history-studded monuments are cherry on top. All these features and much more makes it a more than wonderful stay for travellers.  And of course, while planning a visit to the city, the list of attractions would vary along with the weather,  so without further ado, let's dig into what all this wonderful province has got on its plate for travellers in different seasons.
Visiting Quebec in Winters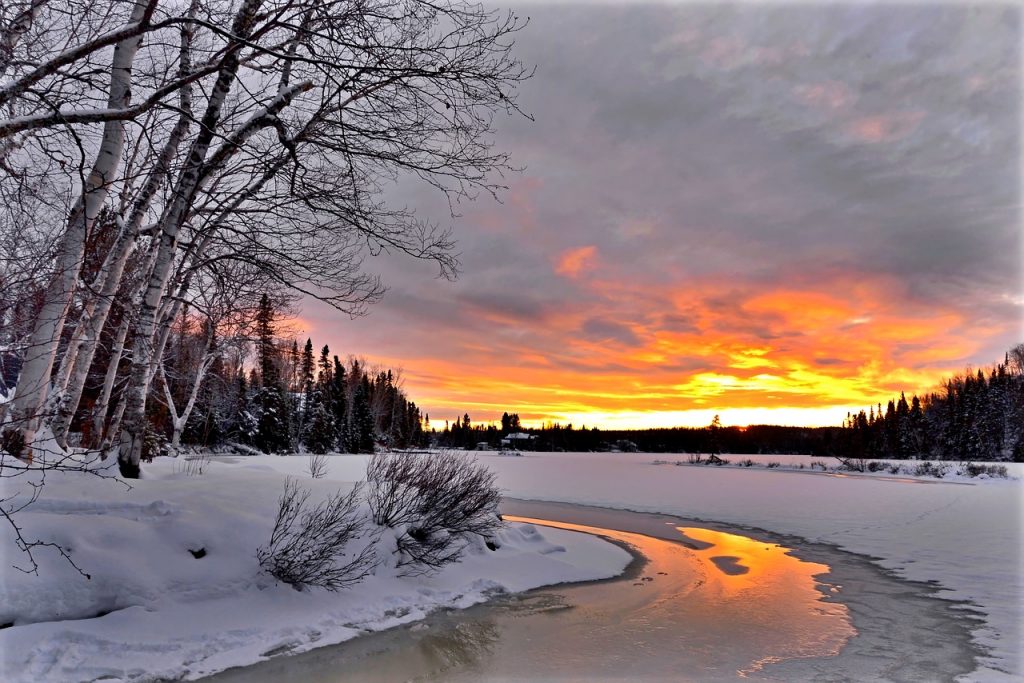 1. The Ice Hotel
What if I tell you that you can live in a hotel fully made of ice? Quebec City is home to America's only ice hotel that is one-of-its-kind. Don't expect it to be just a hole from inside. The amount of artistic work done is top notch with every single detail in mind. And what adds up the glow to the experience is the colorful lights used in an unimaginable way. The hotel is rebuilt every year with a new theme, making it quite mesmerizing even if we are visiting it again. How's that to start with?
2. Quebec Winter Carnival
This winter fiesta is one of the oldest carnivals Canada has in its bucket. First organized in 1894, the event has become a norm and is attracting more eyeballs with each passing year. Held for nine days in the month of February, the winter carnival is jam-packed with exciting outdoor sports activities and dance parties. Dog-sledging, ice canoe, hockey is just to name a few sporting events. But snow sculpting contest turns out to be the show-stealer.
3. Mile End food tour
Fly off to the Mile End area on Montreal. Why? Because the Mile End Food tour is ready to tickle your taste buds by the delicious food it has in place for you. Organized every Tuesday to Sunday, this 3-hour tour costs around 65 CAD per person. Tour includes 6+ shops, each being the best of what it has to offer. This food tour is quite a unique thing to participate in, one that will definitely make you burp out loud.
4. Montreal en Lumière Festival
Montreal en Lumière or Montreal in Light is festival of outdoor activities held in Montreal for approximately 10 days around February every year. Get ready to be wowed by the dancing lights in the display by the light shows, fireworks and on rides there. Though the rides and slides may not be unique and something you might have never tried, but such is the charm of this festival and crowd there that makes you say cheese from your heart for the whole time spent. Apart from this, cultural activities and foodies feast perfectly compliments the festival.
Visiting Quebec in Spring:-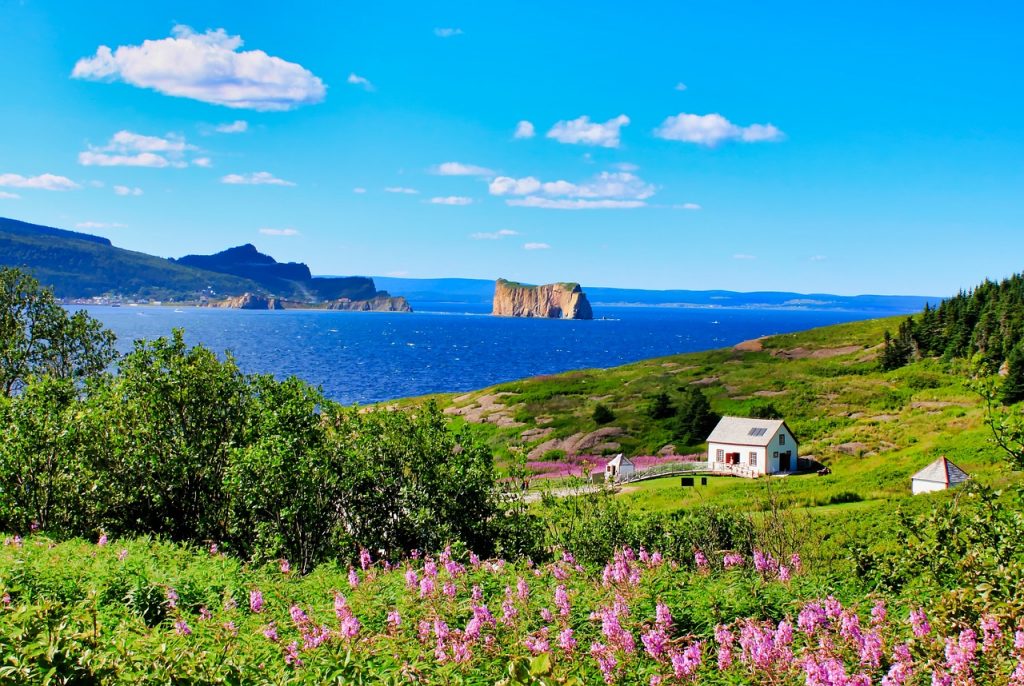 1. Parc Jean Drapeau
Made of 2 islands- Saint Helen's and Notre Dame, Parc Jean Drapeau is a beautiful park spread across 520 acres of land providing visitors with a gala time that one will never be able to forget. The park is engaging and full of fun giving you thrills and environmental enlightenment at the same time. The environmental museum, Montreal Biosphere, gives you eco-wisdom that is enwrapped into a unique giant ball-type architecture. La Ronde amusement park, Circuit Gilles Villeneuve- formula one race track, casino and beach takes care of the fun factor.
2. Canadian Museum of History
Canadian Museum of History is located at Gatineau city of Quebec. Started in 1856, the museum is keen on finding the human history of Canadians. Displaying information, structures and artefacts dating as far as 20000 years back, Canadian Museum of History is an obligation to visit for every Canadian and the ones interested in this beautiful country's history.
3. Forillon National Park
An adorable wildlife reserve across the sea, Forillon National Park is blessed with sheer beauty that continues to spellbind every visitor of it since 1970. This forest is Quebec's first and one of 42 national parks of Canada. Spread in a relatively smaller area of 244 square KM, the national park still is home to numerous creatures from land, air and water. Some of the best include whales, seals, lynx, red fox, black bear, great-horned owls, bald eagles, etc.
4. Mont Tremblant
Mont Tremblant is a beautiful town in the lap of Laurentian mountains covered with Mont Tremblant national park and alongside the Lake Tremblant. Can you find any better congregation of nature in Canada? This beautiful town sets the bar very high for nature lovers and they will find it hard to find a replacement of this scenic heaven. Not just nature but Mont Tremblant also clicks into the heart with its adventure activities such as hiking, canoeing, zip-lining, cycling, fishing among others.
A list of the best Romantic getaways – Plan a surprise trip!
Visiting Quebec in Summer:-
1. Bonaventure Island
Located 3.5 KM off the coast of Gaspe town in Quebec, Bonaventure Island is ready to take your breath away with all it has to offer. Being an island, that too with a small area of little more than 4 square KM, Bonaventure brings you the pure music of nature that's hard to hear anywhere else. Such purity has not just grabbed our attention, but also of 218 different species of birds that migrate during a certain season or stay here throughout the year. It is also called as a poetic landmark because a lot of great poets and artists had come here for inspiration.
2. Montreal at night
Montreal, being Canada's second-biggest city after Toronto (and biggest at one time), has a great many reasons to stroll through any time of the day. But the night is obviously less crowdy and more inviting to do crazy things. The best of the best experiences Montreal has to provide at night are Mount Royal- walk here up at night to see a romantic view of Montreal from the top, Amusement 2000 Plus- an arcade gaming centre to flaunt your gaming skills, countless nightclubs- enjoy the cocktails and shake your legs.
3. Montmorency Falls
This waterfall has splendidness written all over it. The 83-meter tall fall is a very rare place to witness as Montmorency rivers fall off the cliff to mix into another river, Saint Lawrence. This spot attracts a lot of people throughout the year by the breathtaking views it provides. The bridge over the fall shows the ecstasy of nature from the best possible angle. Ignoring this place when visiting Quebec might not be a good decision if you have even a slightest of liking for nature.
4. Vieux-Quebec
French for "Old Quebec", Vieux-Quebec is the only fortified city across USA and Canada. This classic city is an open showcase of history in such a picturesque way that even the history-dulls will fall for it. Vieux-Quebec is divided into two parts- Upper town and Lower town, both having its own attractions. Some of which include Citadel de Quebec- North America's largest British built fortress, Chateau Frontenac- the most photographed hotel in the world (Believe me, it's really that beautiful).
These were just some of the things that Quebec has in place for you. Providing information about every place Quebec has to offer is next to impossible within a blog article. But our intentions were just to expose Quebec even more for what it has for every tourist. While our passion is to provide you with cheap flights across the globe so that nothing can come between you and your destination.
Compare and Book Cheap Flight Tickets